The former girlfriend of North Korean dictator Kim Jong-un has been executed by firing squad, South Korean newspaper The Chosun Ilbo reports.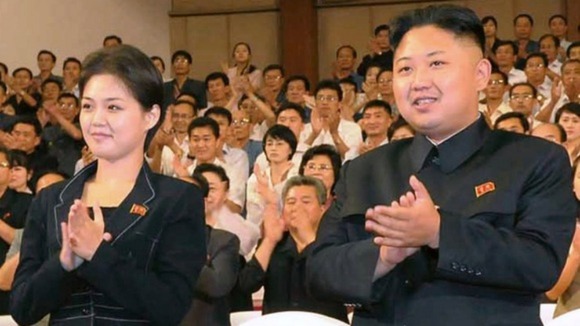 See more: North Korean singer Hyon Song-wol 'executed'
Singer Hyon Song-wol was apparently among several performers executed on August 20 for violating North Korea's laws against pornography.
They were accused of selling videotapes of themselves having sex and some allegedly had bibles in their possession, meaning they were treated as political dissidents, the newspaper reports.
Kim and Hyon met about 10 years ago before either of them were married but the dictator's father, Kim Jong-il, demanded that his son end the relationship.
A Chinese source told the paper: "They were executed with machine guns while the key members of the Unhasu Orchestra, Wangjaesan Light Band and Moranbong Band as well as the families of the victims looked on."
The families of the executed appear to have been sent to prison camps under North Korea's law of guilt by association, the source added.