One of the wills that has been launched online today belongs to Mick Fleetwood - one of the founders of rock band Fleetwood Mac.
The document describes the last wishes of his grandfather John Fleetwood, who served in the ill-fated Gallipoli Campaign to capture Istanbul during the Second World War.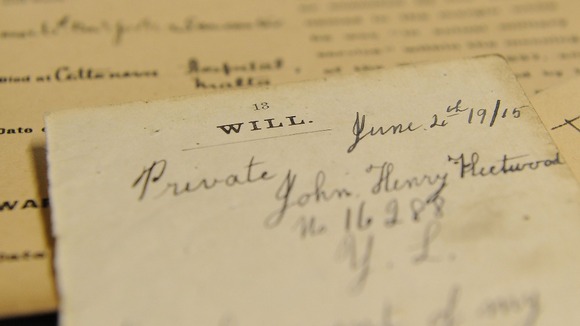 John Fleetwood died of dysentery in a hospital in Malta five days after Christmas 1915.
His will was discovered by leading British historian Jon Cooksey who was given access to the new database before today's website launch.