The diplomatic spat with Spain over Gibraltar takes another turn later today when David Cameron meets with Fabian Picardo, the chief minister of Gibraltar.
The Downing Street meeting comes the day after Spanish Guardia Civil officers claimed they were pelted with stones by angry commuters held at the border crossing.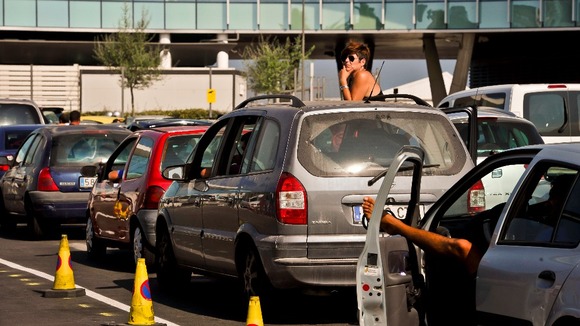 Delays of several hours have continued intermittently in recent weeks, caused by stringent checks imposed by the Spanish during the diplomatic row over an artificial reef sunk off Gibraltar.
Gibraltarians claim 74 concrete blocks on the seabed were necessary for environmental reasons, but the Spanish say they disrupt an area used by fishing boats.
Read more: Gibraltar's chief minister to meet PM amid 'border attacks'