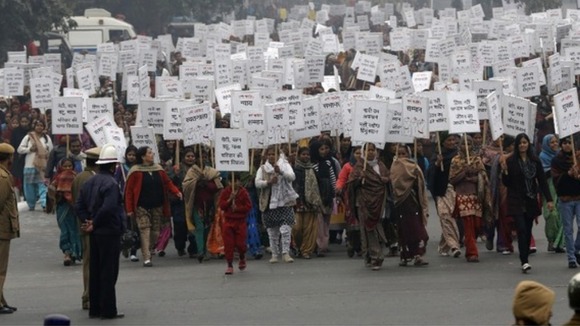 The gang rape and murder of a 23-year-old Indian woman last December sparked mass protests across the country.
The victim - who cannot be named for legal reasons - was travelling on a bus in Delhi with a male friend when they were attacked. They were later dumped on the roadside.
She later died in a Singapore hospital from internal injuries on the 29 December.
It led to demands for stronger laws, tougher police action against those accused of sexual assault and a sustained campaign to change society's views on women.