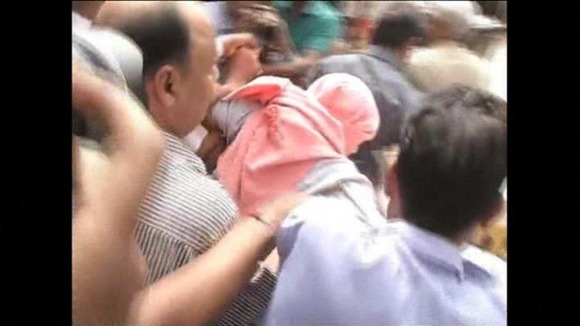 An Indian juvenile court has convicted a teenager of the rape and murder of a young woman who was gang raped on bus in Delhi, last December, the Associated Press reports.
The defendant - who cannot be named for legal reasons - was 17 at the time of the attack and was tried as a minor.
He now faces a maximum sentence of three years at a reform centre, defence lawyer Rajesh Tewari said.
Four other men are on trial for the same attack. A fifth defendant was found dead in his cell in March