Usain Bolt in angry video message to United manager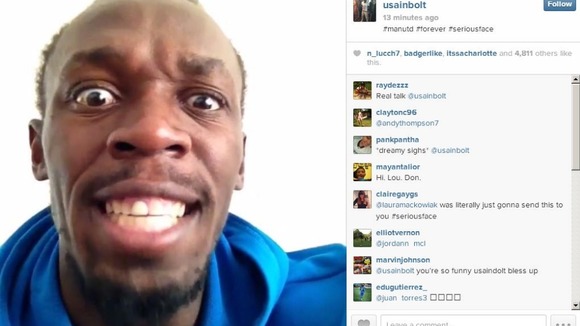 World record-breaking sprinter Usain Bolt has recorded an angry video message aimed at the Manchester United manager minutes after the team's 1-0 defeat to Liverpool.
"I'm Usain Bolt," begins the message. "I'm a big fan of Manchester United. Dave Moyes, we need a creative midfielder. One that can pass and create opportunities. Right now.
"More control," concludes Bolt. "Serious face."
Click here to watch Bolt's Instagram video.