Veteran long-distance swimmer Diana Nyad is edging closer to becoming the first person to complete the 103-mile journey from Cuba to Florida without a shark cage.
The 64 year old American has made it farther than in any of her previous four attempts and is expected to arrive in Key West later today, according to her representatives.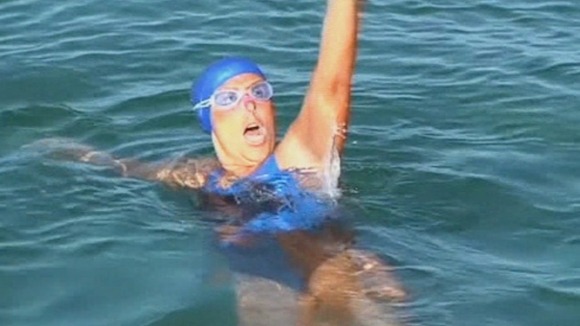 Ms Nyad's journey began on Saturday morning when she jumped from the seawall of the Hemingway Marina into the waters off Havana with the cry "courage".
She has been swimming the Florida Strait ever since, stopping from time to time for nourishment.