US swimmer Diana Nyad is just two miles from completing her Cuba to Florida swim without a shark cage.
After almost 50 hours swimming the Florida Strait, Ms Nyad said, "I am about to swim my last two miles in the ocean. This is a lifelong dream of mine and I'm very very glad to be with you."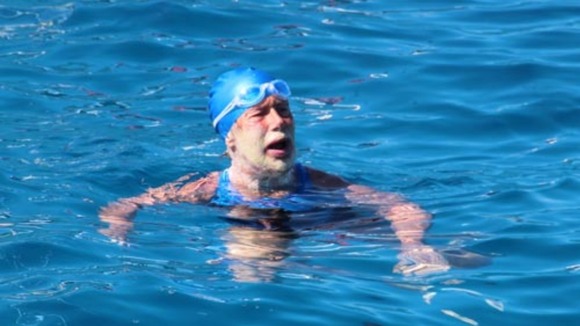 She thanked her support team for their generosity, adding, "Let's get going so we can have a whopping party."
Ms Nyad also apologised for her speech, saying, "I have some bad abrasions in my mouth from the jellyfish mask, so excuse me if I have trouble talking."