US swimmer Diana Nyad said people should "never ever give up" after she completed her fifth attempt at swimming from Cuba to Florida without a shark cage.
Looking sunburnt and with a swollen face, Ms Nyad said she had "three messages" after swimming approximately 110 miles.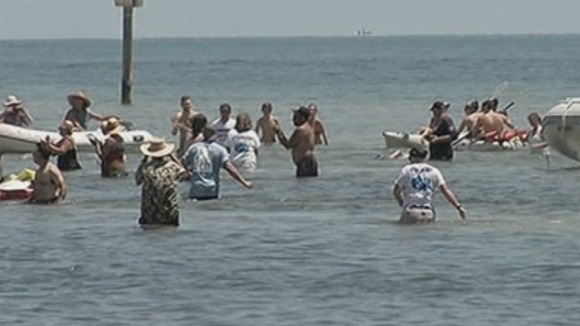 She continued: "One is we should never ever give up. Two is, you are never too old to chase your dreams.
"Three is, it looks like a solitary sport but it's a team..." before she collapsed her head onto her friend's shoulder.