The US has diverted the nuclear-powered aircraft carrier USS Nimitz and other ships towards the Red Sea in preparation for a possible strike in Syria, defence officials have told Reuters.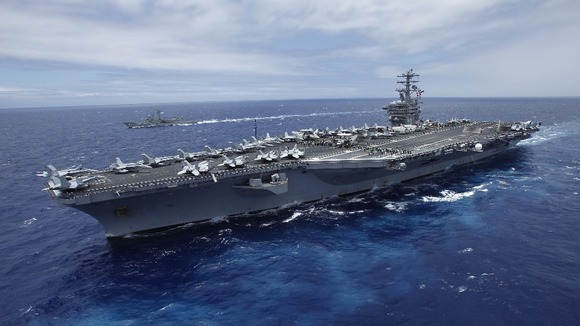 The Nimitz carrier group had been in the Indian Ocean and was due to return to port in Washington, but has reportedly been redirected.
It has no specific orders to move to the eastern Mediterranean at this point, but is moving west in the Arabian Sea so it can do so if asked.
The US has already deployed an additional two destroyers in the eastern Mediterranean over the past week, bringing to the total to five.
USS San Antonio, an amphibious ship with 300 Marines and extensive communications equipment on board, has also been diverted to the area.