The operation to police the badger cull pilot reached its full capacity at 8pm this evening, Gloucestershire Police said.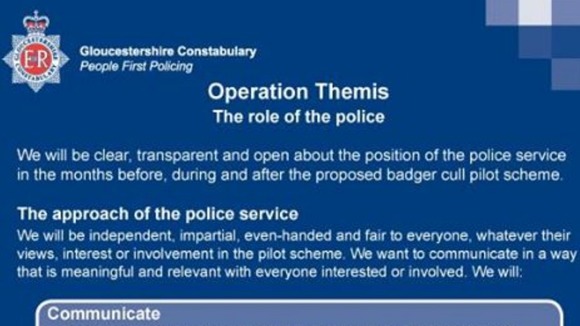 The force has said that the operation will be "operationally independent, impartial, even-handed and fair to everyone whatever their views, interest or involvement in the pilot scheme".
A document outlining the role of the police says it will mediate between parties if there are any protests as well as "responding to any breach of the peace".