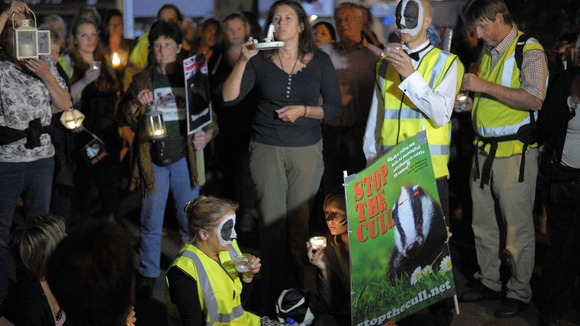 Anti-cull protesters are on alert as a second badger cull pilot begins tonight in Gloucestershire.
Some 5,000 badgers are expected to be killed in controlled shootings by trained marksmen over six weeks in Somerset and Gloucestershire.
Protesters are trying to disrupt the cull but the precise locations have not been announced, leading to a game of cat and mouse between protesters and marksmen.