Deputy Prime Minister Nick Clegg said he regretted Labour leader Ed Miliband could not "rise to the occasion" and vote with the government for a military strike against Syria.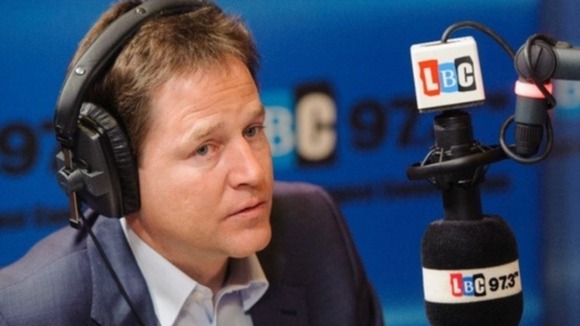 Speaking on LBC radio he said he was frustrated that the parties worked together to propose the motion, only for the house to be divided during the vote.
"We changed our motion constantly. Even right up to the last minute we changed it to accept a succession of suggestions they made.
"Then they came up with a rival motion to divide the house rather than unite it, even though the motions were ... to all intents and purposes the same.
"That was when I just really thought, surely we can rise to the occasion and try and not create rival motions that say almost exactly the same thing, but try to act in the national and international interest."