Many of the vehicles caught in what is believed to be the UK's largest fog accident have been removed as police try and clear the road.
Read more: Kent pile-up 'biggest single fog accident' in Britain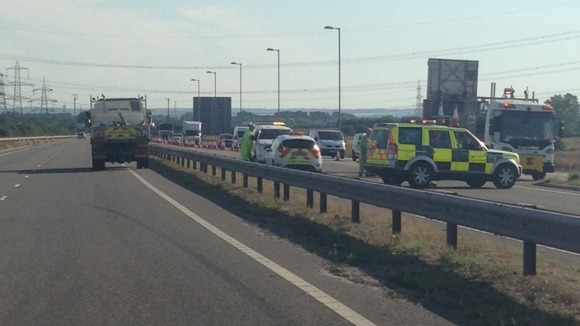 Diversions remain in place after the crash on the on the New Sheppey Crossing bridge.
Find out more on the ITV News Meridian website.