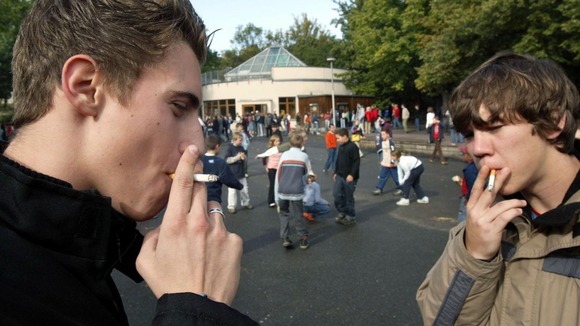 Pictures on packs of cigarettes are not deterring teen smokers from lighting up, research has shown.
According to online journal Tobacco Control, pictures have more effect on the smoker than written warnings, but because they are placed on the back of the pack, they have little overall effect.
The number of teens who occasionally light up saying warnings put them off smoking increased between 2008 and 2011, but not among regular smokers.
In this group, the proportion who said that the warnings stopped them from having a cigarette fell from 32% to 23%.