In written evidence to MPs investigating the excessive pay-offs to BBC senior staff, former Director General Mark Thompson accused the BBC Trust of making "misleading" statements.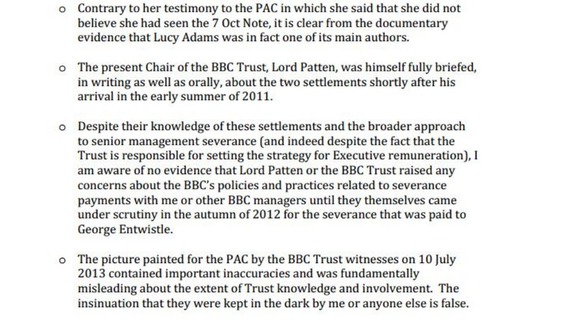 Mr Thompson also said that contrary to her initial evidence HR director Lucy Adams was one of the authors of a note detailing plans for pay-offs to deputy director general Mark Byford and marketing boss Sharon Baylay.
Ms Adams has since admitted making a mistake in her evidence and confirmed "that I was involved in drafting that memo".
Read: BBC HR chief admits 'mistake' in staff payouts evidence