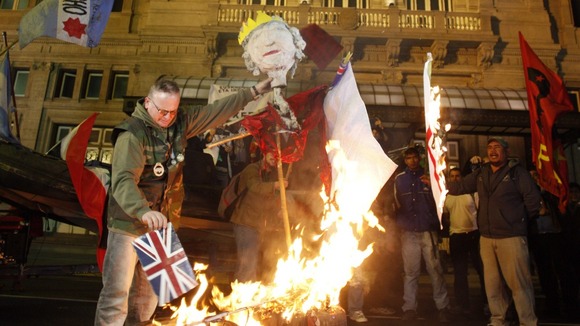 Argentinian protesters have burned an effigy of the Queen amid anti-British demonstrations ahead of an announcement of the host city for the 2020 Olympic Games in Buenos Aires.
Around 250 demonstrators burned flags and chanted against British involvement in the International Olympic Committee (IOC).
The IOC will elect the host city for the 2020 Summer Games later today, deciding between bids from Istanbul, Madrid and Tokyo.