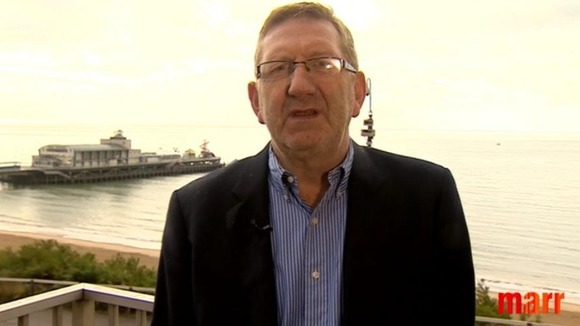 Unite general secretary Len McCluskey has said the union is delighted to have been "vindicated" over the Falkirk Labour candidate selection row and that it was time to "move on".
Speaking to BBC1's Andrew Marr Show, he said Labour leader Ed Miliband's reforms were not about "cutting" the union link but about creating a new relationship for the 21st century.
"We want to engage in a proper debate and a discussion to see whether we can strengthen the relationship and make certain that we create a Labour Party that is on the side of ordinary working people.
But Mr McCluskey warned Ed Miliband needed to demonstrate to both the unions and the working population that Labour was "on their side".
""The challenge really for Ed is to make certain now that he demonstrates to ordinary working people, and indeed to organised Labour, that the Labour Party is on their side.
"We certainly support that and we are going to be working enthusiastically to see if we can bring that about", he added.