Nick Clegg distances himself from Huhne claims
Deputy Prime Minister Nick Clegg has distanced himself from claims by former Cabinet minister Chris Huhne that he was targeted by Rupert Murdoch's newspapers because he called for an inquiry into phone hacking.
Former Energy Secretary Huhne claimed the News of the World hired a private investigator to gain information about an extra-marital affair which ultimately led to the break-up of his marriage after he spoke out about hacking.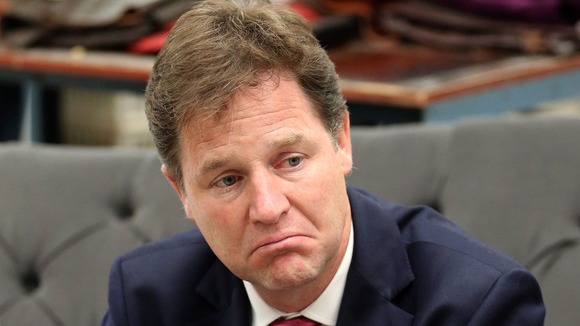 Huhne, who left Parliament after being jailed for persuading his then wife to take his speeding points, then accused the Sunday Times of "grooming" his ex-wife Vicky Pryce so she would reveal all about the speeding points.
Speaking at his monthly Whitehall press conference, Mr Clegg - who emphasised the importance of newspapers holding public figures to account - said: "Chris has to speak for himself. All I can tell you is that is his opinion.
"Is it exactly my opinion? No it isn't because, guess what, we're different people. I'm not Chris's keeper."
Read: Huhne attacks 'Murdoch press' for role in his downfall