Four men charged with the fatal gang rape of a student in the Indian capital Delhi last December have arrived at court as it prepares to deliver its verdict.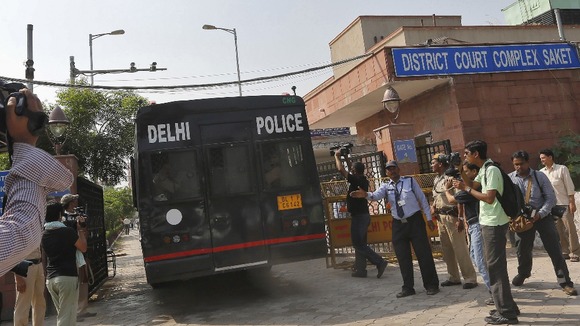 The 23-year-old woman was brutally assaulted on a bus and died two weeks later. Her death sparked waves of protests across India.
Read: Background to the Delhi gang rape case
Last month a teenager was jailed for three years for his role in the incident.
Read: Angry protests after three-year sentence for teen rapist