Oil involved in Quebec rail disaster 'was mislabelled'
Crude oil being transported by a train that derailed and exploded in Canada was mislabelled as a less dangerous product, Canadian officials have told the Associated Press.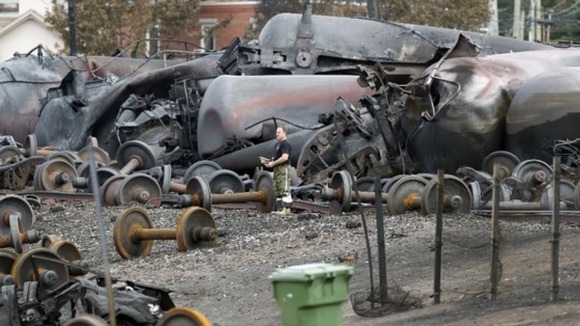 The rail disaster killed 47 people and demolished part of the small town of Lac Megantic in the province of Quebec in July.
Investigators say the oil was labelled 'Group 3' instead of 'Group 2' which is used to designate liquids as explosive as petrol.
The Transportation Safety Board of Canada has issued new safety advice as a result of the findings.