Leilani Franco from the Philippines made it into this year's Guinness World Records by performing the world's fastest backbend walk - travelling in a backbend position a distance of 20 metres in a time of 10.05 seconds.
Leilani is most well known for her appearance on last year's Britain's Got Talent.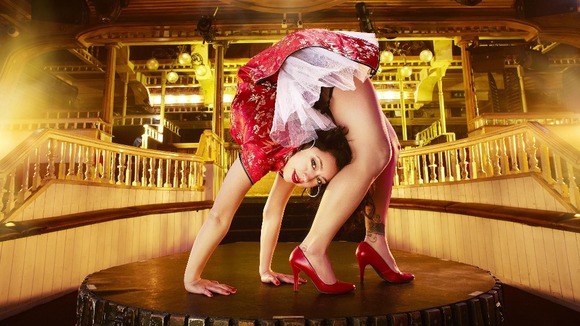 A human backbend consists of only the participant's hands and feet on the floor, with the arms extended above the shoulders and head, with the back completely arched.