Nottingham man James Brown has made it into the latest edition of the Guinness World Record book for his vaccuum collection.
The 33-year-old owns a whopping 322 models - so many he has opened his own museum.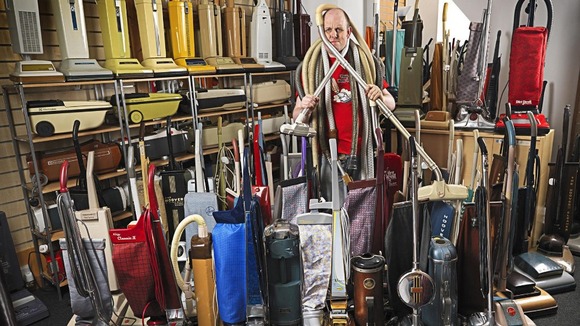 His interest in the cleaning device started when he was four. When he was eight his parents bought his his first hoover, and ever since then he has been building to his quirky collection.
The models are not used for cleaning as Mr Brown does not enjoy using his prized possessions for their original function. When asked if he would celebrate his achievement by plugging in a few models to suck up some dirt, he said: "I won't be cleaning. I don't enjoy house work."