PC who tripped on kerb withdraws damages claim
A policewoman who planned to sue the owner of a petrol station after tripping on a kerb while investigating a break-in has dropped her claim for damages.
The Police Federation, which represents rank-and-file officers, say PC Kelly Jones had withdrawn her civil claim.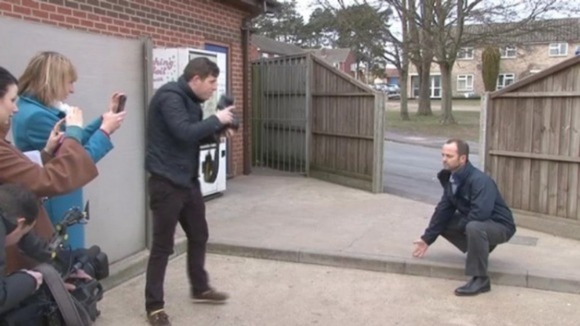 In a statement, the federation said: "Contrary to media reports at the time PC Jones was not seeking a vast compensation payment, rather she was seeking monies that covered the income she had lost as a result of her injury.
"She will bear the financial loss with a hope that the wider concerns the public might have can be resolved by government and the police service for the future.
"This case raised a very real issue in that police officers find themselves financially disadvantaged when injured at work, with no other option other than to seek financial redress just as any other employee in any other industry would in the same circumstances."