Former US secretary of state Hillary Clinton will receive an honorary degree from St Andrew's University later today and will make a special graduation address marking 600 years of Scotland's oldest redbrick.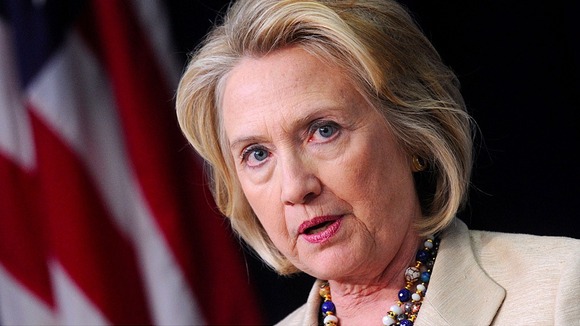 The award will also mark her efforts to champion the causes of education, human rights, democracy, civil society and promoting opportunities for females around the world, according to the university.
The former first lady is not the only person receiving an honorary degree. Former Archbishop of Canterbury Rowan Williams will join classicist Professor Mary Beard, primatologist Dame Jane Goodall and particle physicist Professor Peter Higgs at St Andrew's to collect their honorary degrees.
Other famous names being bestowed with honorary degrees are, anthropologist Professor Dame Marilyn Strathern, philosopher Professor Nancy Cartwright and inventor of the world wide web Professor Sir Tim Berners-Lee.