French President Francois Hollande has called for a UN resolution on Syria backed by the threat of punitive action to be voted on by the end of the week.
Speaking on French television, Hollande said that while a political and diplomatic solution to the wider Syrian conflict was possible, the option of military strikes must remain on the table.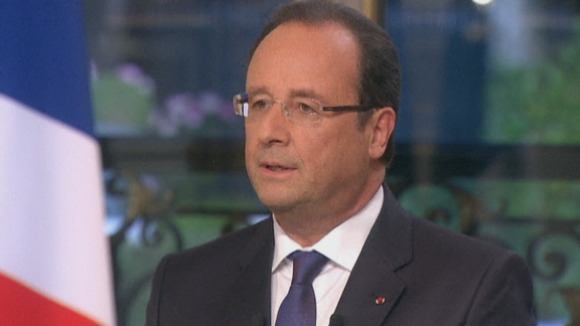 He called the US-Russian removing Syria's chemical weapons an "important step" towards a possible political solution to the conflict.
Hollande told France's TF1 television, "It must include the threat of sanctions - that there is some kind of sanction if it is not applied."