Secretary of State John Kerry has assured Israel that a US-Russian deal to remove Syria's chemical weapons will be effective, addressing concerns that a lack of resolve would embolden Iran.
"We cannot have hollow words in the conduct of international affairs, because that affects all other issues, whether Iran or North Korea or others," Kerry said after talks with Israeli Prime Minister Benjamin Netanyahu.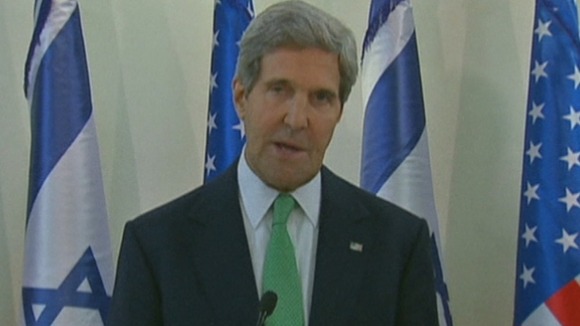 Kerry briefed Netanyahu on what he called "the most far-reaching chemical weapons removal ever", after the Israeli leader said the deal would be judged on whether it achieved the arsenal's "complete destruction".
Israeli officials had privately expressed dismay about President Barack Obama's handling of the Syria crisis, fearing that any failure to follow through with a threat of military action would encourage Iran to press on with its nuclear work.