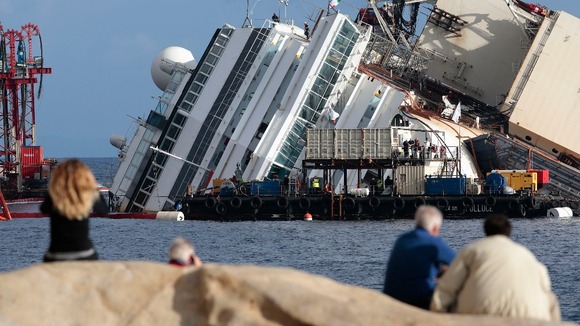 The operation to salvage the Costa Concordia is halfway through the first phase and is continuing smoothly.
The shipwrecked ship has now completed 10 degrees of rotation and is totally off the rocks.
The second phase will prove far trickier as this is when the tanks are filled with water to sit on the false seabed.