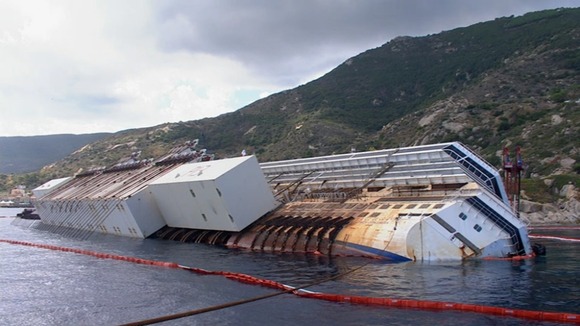 Engineering teams have begun lifting the shipwrecked Costa Concordia but "visually it will take some time" to see any difference.
Sergio Girotto, project manager for the Italian salvage firm Micoperi, said: "The inclination is progressive and of course after each step we'll carry out controls both underwater and via our cameras and we'll monitor the behaviour and the angle of the ship, which should start moving.
"Visually it will take some time before you'll see a difference but nonetheless the operation has started and everything is going well."