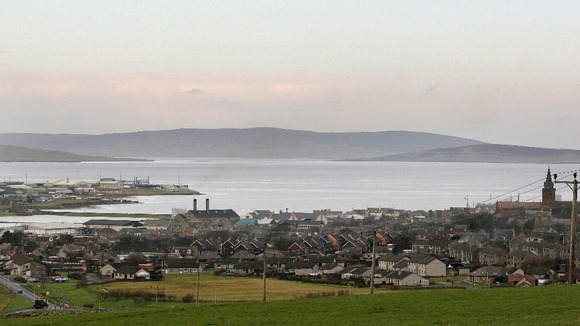 A huge green energy project will be built in the sea between mainland Scotland and the Orkney islands, after the project was granted permission for its first stage by the Scottish Government.
Up to six turbines will be built in the Pentland Firth after Holyrood gave the go-ahead to the largest tidal energy project in Europe, energy minister Fergus Ewing announced.
Speaking before the Scottish Renewables Marine Conference, Mr Ewing said: "Today we have granted consent to MeyGen Limited to develop the largest tidal turbine array in Europe and the first commercial project off these shores.
"This is a major step forward for Scotland's marine renewable energy industry. When fully operational, the 86 megawatt array could generate enough electricity to power the equivalent of 42,000 homes - around 40% of homes in the Highlands.
"This exciting development in the waters around Orkney is just the first phase for a site that could eventually yield up to 398 megawatts."