As the lightning flashed and the wind picked up it was just the kind of night the salvage team of the Costa Concordia had dreaded.
Read: Righting the Costa Concordia: There is no plan B
Five hundred people are working around the clock to give this operation the best chance of success and the final preparations were all meant to be done in the dark of Sunday night.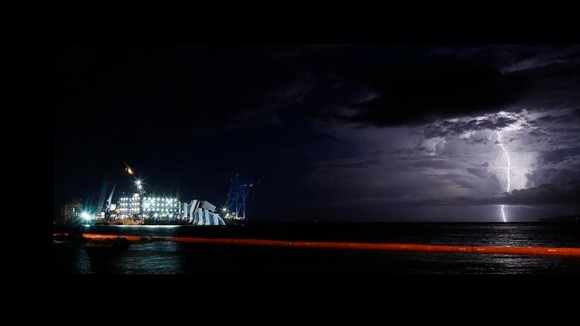 The weather however has put paid to that.
Consequently the last minute work hasn't been done and they're desperately trying to catch up now.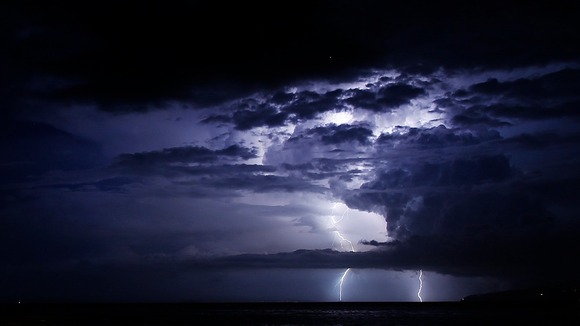 Key to that work is the control barge – floating just off the wreck it's linked to the robot cameras that will beam images back to those overseeing the project.
If those images don't get back to the barge it's impossible for them to continue so getting the barge up and running is now the priority.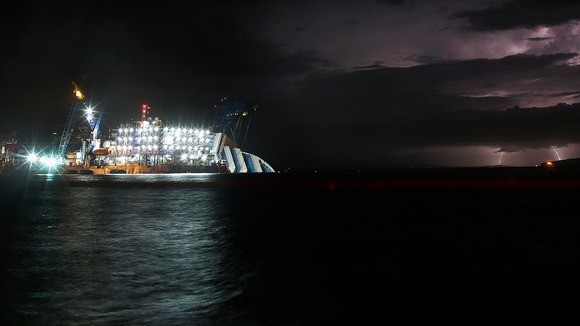 After a year and a half of success and set back however the delays are not causing too much stress for those trying to right the Costa.