Gamers formed a long queue outside the flagship GAME store at Westfield Stratford shopping centre in London in the early hours of this morning.
Zohair Ali punched the air with delight as he became the first person to buy a copy of Grand Theft Auto V from the east London store.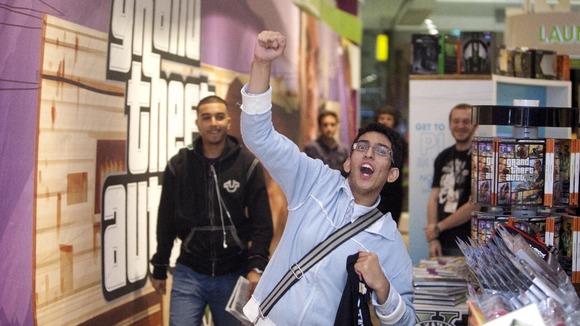 "I'm really excited now that I've got it in my hands," one fan said.
"Being one of the biggest games of the year, it's going to be one of them I'm on for a long time."