More than 53,000 people signed a petition launched calling for a new law forcing people who work with children to report suspected child abuse.
The signatures were handed to 10 Downing Street yesterday ahead of the publication of the Serious Case Review into Daniel Pelka's murder.
See more: 'Daniel's Law' petition given to Downing Street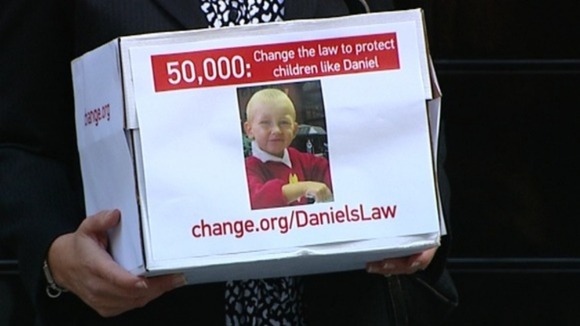 Paula Barrow, a mother-of-two from Manchester, launched the petition on the Change.org website after hearing about Daniel's abuse and subsequent death.
Mrs Barrow said she was "shocked and deeply affected" by the case and has called for a new law removing "uncertainty" over how professionals should act.