Rescue workers in Mexico were still looking for survivors today after landslides buried homes and a bus in the eastern state of Veracruz.
Mexico has been simultaneously battered by two storms as Tropical Depression Ingrid lashed its Gulf coast and remnants of Tropical Storm Manuel wrought havoc on its Pacific seaboard.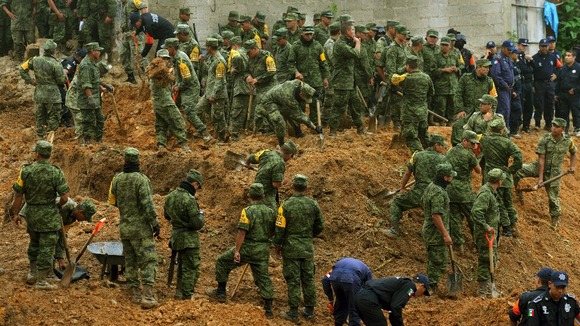 Thousands of Mexicans have been displaced while a reported 40,000 tourists remain stranded in the Pacific resort of Acapulco.