The developer behind Grand Theft Auto V has released two apps to accompany the game.
The first, called 'Grand Theft Auto V: The Manual', is self-explanatory and features a digital version of the game map.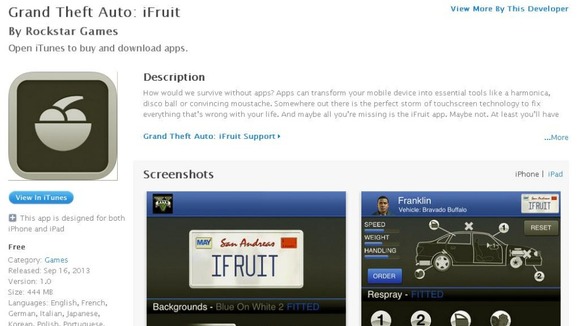 The second allows users to customise their virtual cars and to train a digital Rottweiler who helps or hinders one the characters in the game depending on the user's level of activity in the app.
The description of 'iFruit' appears to poke fun at Apple and the app phenomenon: "Apps can transform your mobile device into essential tools like a harmonica, disco ball or convincing moustache".