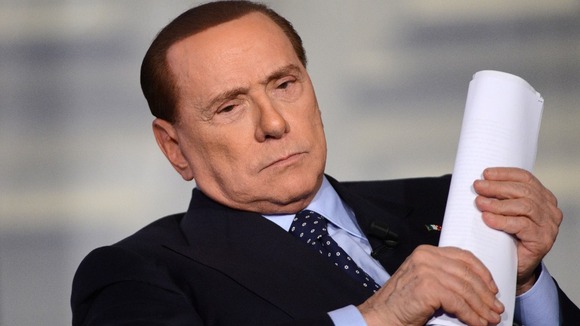 Silvio Berlusconi has vowed to stay at the heart of Italian politics even if he is expelled from government over a fraud conviction.
In a long-awaited television address ahead of Senate announcement on his future in Italy's parliament, the former prime minister said:
"I will always be with you, at your side, expelled from parliament or not. It is not the parliamentary seat that makes a leader."
The 76-year-old billionaire insisted he was "absolutely innocent" of tax fraud, before accusing judges of plotting against him to pervert democracy.