The body of Hamzah Khan, found in a cot in his mother's room almost two years after he died, was wearing clothing intended for a baby aged six to nine months, Bradford Crown Court heard today.
Read: Body of 'starved to death boy' found after two years
Julie Roberts, a forensic anthropologist, said Hamzah's development "was comparable to a child aged between one year and 18 months."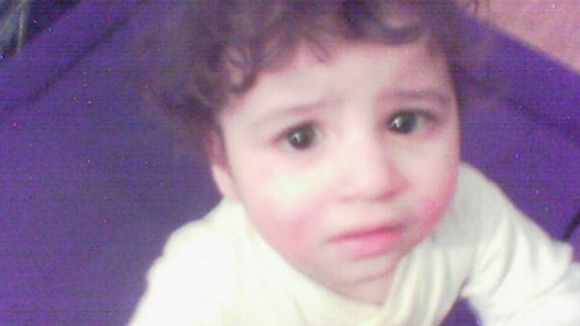 Prosecutor Paul Greaney QC told the jury that Hamzah died when he was four-and-a-half years old on December 15, 2009. Details of how his body was found in September 2011 were outlined today as his mother Amanda Hutton went on trial.
Mr Greaney said that in police interviews Hutton and Hamzah had become particularly unwell on December 14, 2009. She said the next day she went to the supermarket to consult a pharmacist but got a phone call to come home. Mr Greaney said:
"She explained that when she returned Hamzah was near to death. She sought to revive him but to no effect.
"She described placing Hamzah into his cot, making plain that she had treated his body with dignity, and it is right that we should observe that Hamzah's body was found, it was found with a teddy."
43-year-old Hutton denies her son's manslaughter.
More: Jury hears mother 'continued to claim benefits for starved boy'