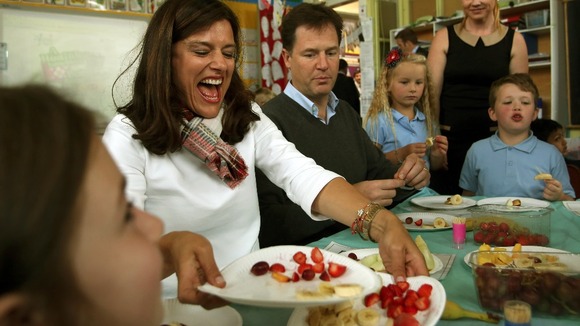 Concerns are being raised about the Government's ability to afford a £1 billion giveaway handing all children under eight free school meals alongside a likely tax break for married couples.
Deputy Prime Minister Nick Clegg announced the £600 million school meals scheme under a deal with the Conservatives to allow them to press ahead with a tax break for married couples that is widely expected to cost around £500 million.
A Treasury spokesman said any plans for more spending or cuts "would be taken forward in the Autumn Statement".
Attacking the scheme, the Taxpayers' Alliance described it as a "conference gimmick" while the Institute of Economic Affairs said it was "an enormously bad use of public money".