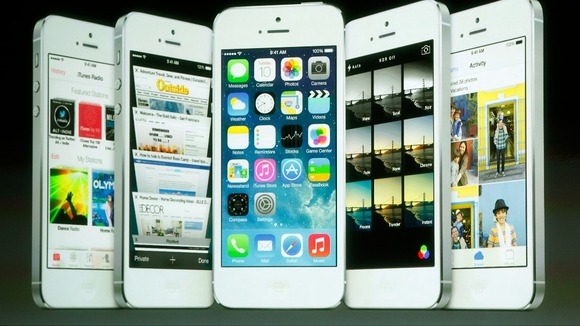 The new software has been designed to make the iPhone appear bigger, with features crafted to take advantage of the entire screen.
Text is said to appear sharper, while a "control centre" on the phone allows users to adjust settings with just one swipe from the bottom of the screen.
This gives instant access to functions such as Airplane Mode, Wi-Fi, Bluetooth or Do Not Disturb, and enables users to quickly pause or play a song, jump to the next track and stream music.
Meanwhile a "notification centre" is available from the "lock" screen so users can view updates with a "simple swipe".