Scottish First Minister Alex Salmond has insisted that independence is a "natural extension" of devolution for his country one year away from a key referendum.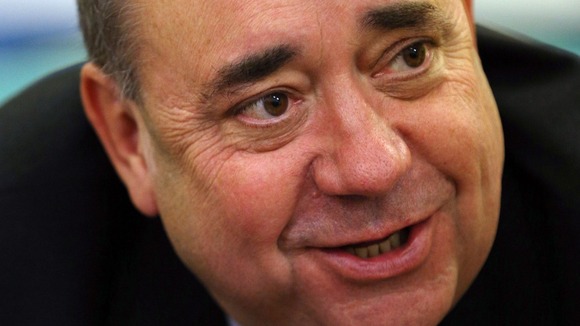 Speaking to ITV News' Scotland Correspondent Debi Edward, he predicted that the "scare stories" used by his opponents "will crumble to dust in the next 12 months".
''Look at the record of the Scottish parliament and look at the Westminster record. Doesn't it logically follow that we will do a good job? I think it is a natural extension of devolution."
"Even our opponents accept Scotland could be a successful independent country ... We need to seize the opportunity, this exciting opportunity we have next year to create that nation,'' he added.
Read: A year from Scotland ballot is a long time in politics