For years Silvio Berlusconi has run rings around the legal system in Italy with delays, appeals even changing laws so they do not apply to him.
Well, tonight the Senate has decided, although there are more votes to come, it is widely believed that the sentence imposed by the court will remain - he will be kicked out of politics.
It is believed Berlusconi's family and lawyers want him to resign before a final humiliation and we know which way these votes are going to go.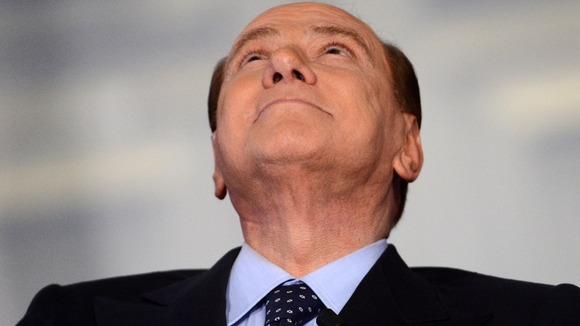 What is most interesting is that his threat to bring down the coalition government - of which his party are members - if they did not let him off turned out to be hollow.
The economic situation here is so bad that his own party was not prepared to throw the country into that sort of chaos just to protect him.
An Italian friend said to me tonight: "we keep driving stakes into the heart of this guy, but like in all the best horror movies, he keeps coming back in the next scene."
It does seem tonight the end credits are rolling.