Far-right Greek party Golden Dawn, who have been linked to the fatal stabbing of an anti-fascist rapper, could be banned by the government, The Guardian reports.
Nikos Dendias, public order minister, said emergency legislation would be tabled that would seek to outlaw the group, adding that the attack showed "in the clearest way (the party's) intentions."
Prominent ant-fascist Pavlos Fyssas, 34, died after around 30 Golden Dawn supporters attacked him and seven of his friends.
A 45-year-old man has allegedly confessed to the stabbing of Fyssas' - also known as Killah P - and was pictured today being escorted by a policeman as they left the prosecutor's office in Piraeus, near Athens.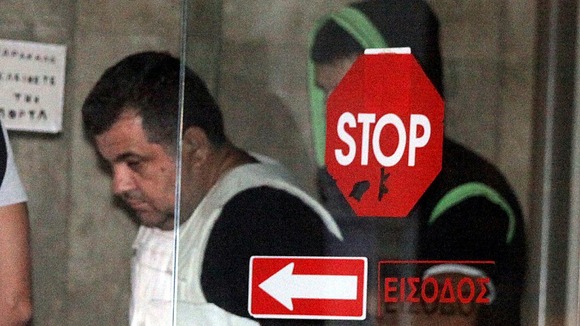 Protests and violence erupted after the death of the anti-fascist campaigner with Greece's deputy Prime Minister Evangelos Venizelos saying the group must be treated as a "criminal organisation".