Elephants kill over 100 people a year in India, according to the World Wildlife Fund (WWF).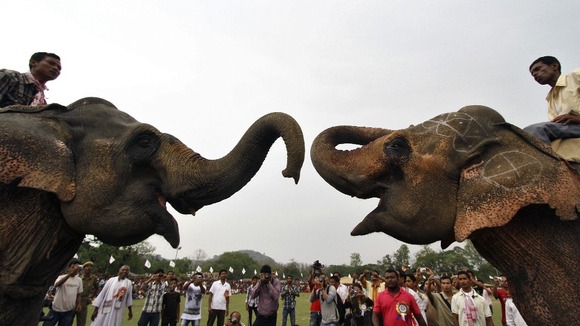 Latest estimates put India's elephant population at 21,000 - the largest in Asia. About half of these are found in northeastern states of Assam, Arunachal Pradesh and Meghalaya.
Conservation charities estimate that the majority of people killed each year by elephants are killed in India.