Ukip leader Nigel Farage said MEP Godfrey Bloom has ruined the party's conference after he called women "sluts".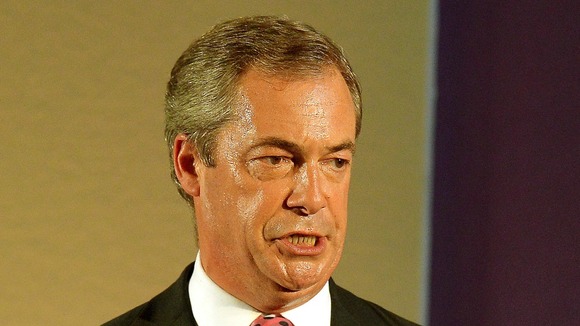 Watch: Ukip MEP defends calling women 'sluts'
Farage told his party conference: "Increasingly over past months his statements have left us in a position where, frankly, what we stand for and what we campaign for are irrelevant.
"Because all anyone wants to know is Godfrey's latest comment, I've had very sharp words with him about it."
He added: "There is no media coverage of this conference, it's gone, it's dead, it's all about Godfrey hitting a journalist and using an unpleasant four letter word.
"We can't put up with it and I said to you earlier, we cannot have any one individual, however fun or flamboyant or entertaining or amusing they are, we cannot have any one individual destroying Ukip's national conference and that is what he's done today."