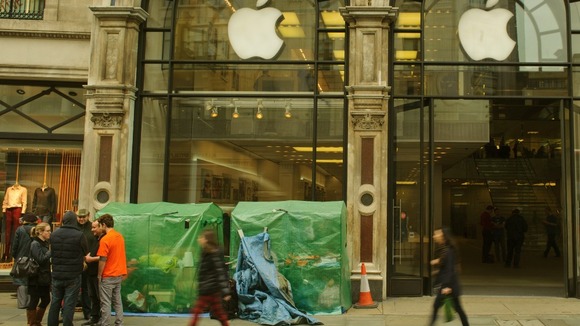 A teenager was the first through the doors at Apple's London flagship store on Regent Street to buy the latest iPhone.
Noah Green, 17, who has been camped out since 4pm on Monday, emerged from the store 20 minutes after the doors opened to rapturous applause.
Noah, clutching a limited edition gold device, said: "It's the best feeling in the world. I'm the first in the United Kingdom and I have the best phone."
He said he turned down offers of up to £5,000 for his prime spot in the queue, saying he would only consider giving up his place for £10,000.