Soldiers dug through tons of mud and dirt in search of victims of a massive landslide, as Mexican authorities looked for a police helicopter that went missing while carrying out relief operations on the flood-stricken Pacific coast.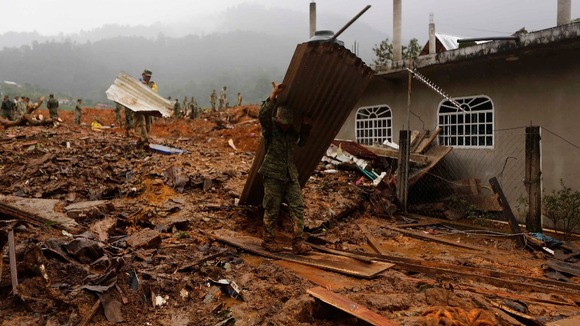 The helicopter with three crew members on board was returning from the remote mountain village of La Pintada, where the mudslide occurred, when it went missing on Thursday. There is still no sign of it, said Interior Secretary Miguel Angel Osorio Chong.
Late last night, President Enrique Pena Nieto announced that the confirmed death toll from the flooding and landslides brought by the twin weekend storms of Manuel and Ingrid had risen to 101 from 97. The figure does not include the 68 missing.
Read more: '58 missing' after landslide near Mexican village