The newly released iPhone 5S is being offered for sale on eBay for as much as £2,000 by those anticipating enthusiastic fans will pay over the odds to get their hands on the device.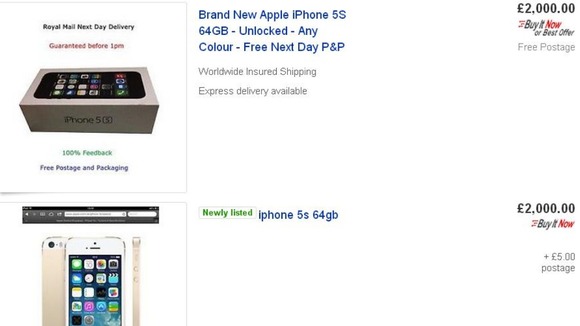 The wait for the new handset finally ended yesterday as thousands of people streamed through the doors of Apple stores around the country, many of them having camped out for days.
But with hundreds of listings on eBay for the device with fixed prices running into the thousands, it appears that those that have already bought it are hoping to cash in and make a hefty profit.