Two suicide bombers, one in an explosives-laden car and the other on foot, hit a cluster of funeral tents packed with mourning families in a Shiite neighbourhood in Baghdad, the deadliest in a string of attacks around Iraq that killed at least 92 people today.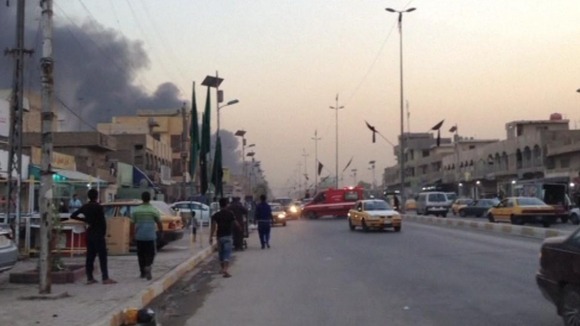 The Associated Press reported that the attack on the funeral was one of the largest single terrorist assaults on civilians in Iraq in recent years. It happened shortly before sunset in the densely populated Shiite neighbourhood of Sadr City in northeastern Baghdad.
Police said at least 72 people were killed and more than 120 were wounded in that attack. One bomber was able to drive up near the tent before detonating his deadly payload, and another on foot blew himself up nearby, police said.