Chancellor Angela Merkel told her supporters, "This is a super result," after exit polls suggested a triumphant election win for her party.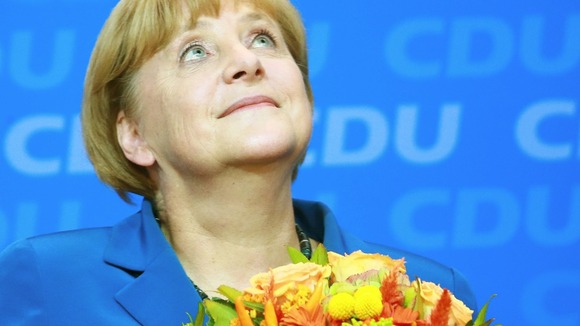 Projections from German broadcasters ARD and ZDF show a wide lead for Merkel's Christian Democratic Union against challenger Peer Steinbruck's Social Democrats.
Merkel said her party will do "everything" to make the next four years successful for Germany .