German Chancellor Angela Merkel has said it is "too early to say exactly how we will proceed" in forming a government.
If her current coalition lacks a majority and her party cannot govern alone, the likeliest outcome is a Merkel-led alliance with the Social Democrats, the Associated Press reported.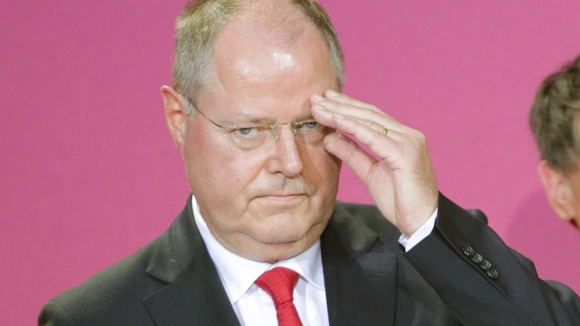 The two are traditionally rivals, but governed Germany together in Merkel's first term after an inconclusive 2005 election.
"The ball is in Merkel's court," her center-left challenger, Peer Steinbruck, said. "She has to get herself a majority."